Aminoglycosides
Spectrum
Gentamicin: Gram-negative plus some Staphylococci and Streptococci
but not haemolytic Streptococci. All anaerobes are resistant.5
Physicochemical properties
Basic, hydrophilic.3
Distribution3,4,7
Poor distribution.
Do not cross blood-brain barrier (BBB) or reach secretions and body fluids.
Will cross the placenta.
Pharmacokinetics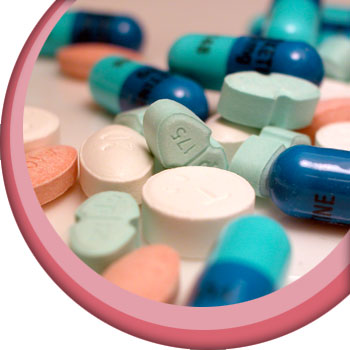 Gentamicin
following I.M. injection
54.5 µg/ml.33
AUC(0–24)
97.4 µg.h/ml.33
0.15-0.3 L/kg in dogs and cats, higher in young animals.25
0.5-1.5 hours in dogs and cats.25
Not appreciably absorbed orally.25
Bioavailability after S.C. or I.M. injection over 90%.25
0.5-1 hours in dogs and cats, longer for S.C injection.25
Parameters for oral administration in dogs unless otherwise stated.
Side effects/contra-indications
Side effects and contra-indications may vary between presentations. Some of those seen more frequently are included here but veterinary surgeons should always refer to the Summary of Product Characteristics (SPC) for full details before prescribing a product.
Aminoglycosides may induce ototoxicity and nephrotoxicity especially when administered at high doses or for prolonged periods.85
Disclaimer: Indications and doses may vary between products. The antimicrobials listed may constitute an off licence use of the product and as such should only be used according to the 'Cascade', further details of which are available on the RCVS, VMD and NOAH websites. Veterinary surgeons are advised to carefully check the Summary of Product Characteristics (SPC) before prescribing a product and obtain informed owner consent where required.